I-81 West Virginia/Maryland Border Road Construction
Project Details
Location

I-81 West Virginia/Maryland border

Owner

West Virginia Department of Transportation, Maryland Department of Transportation's State Highway Administration

Contractor

Triton Construction, Inc.

General

39,000 LF of precast highway safety rental barrier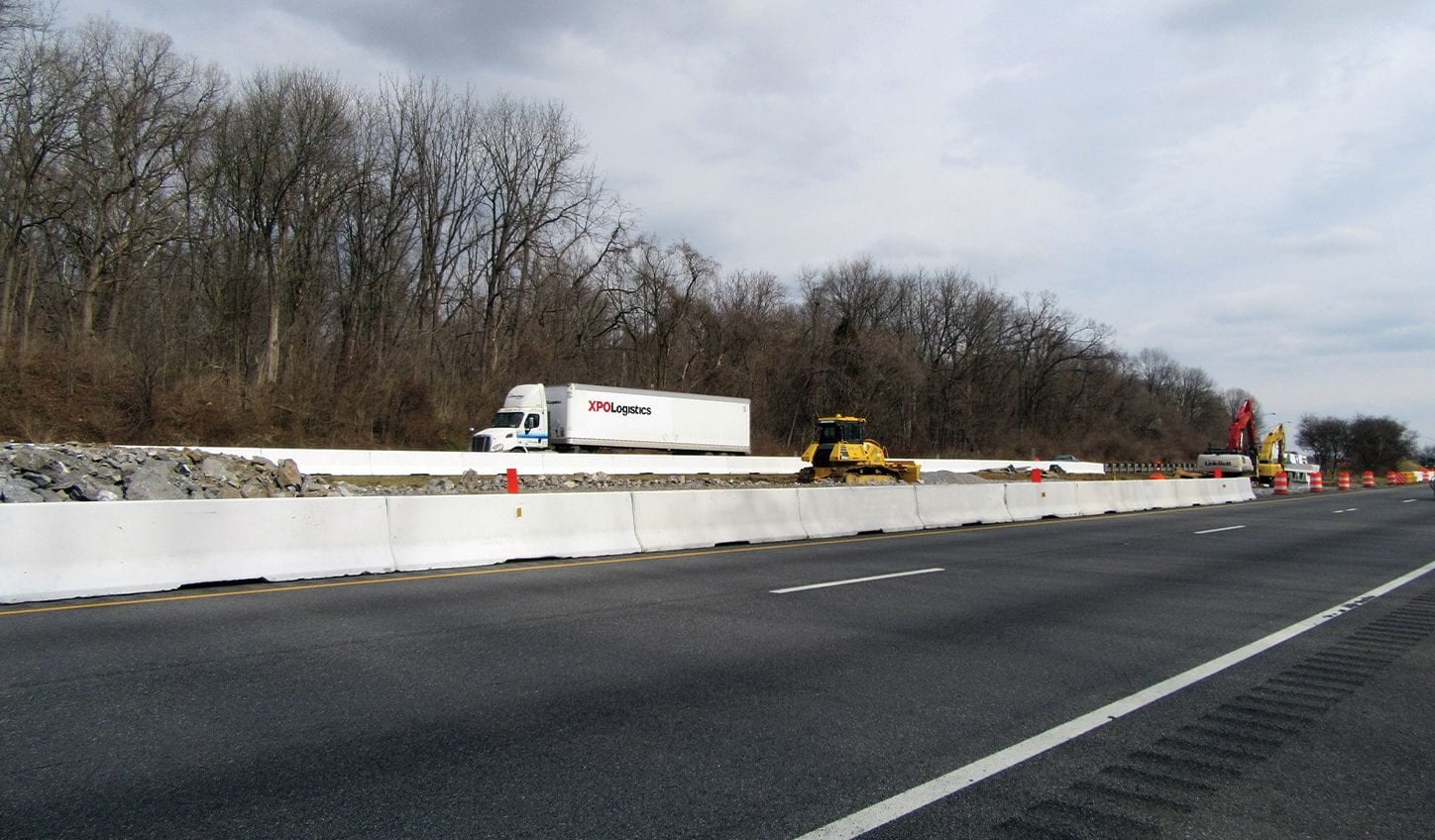 39,000 LF of J-J Hooks Barrier Deployed for a $105 Million I-81 Corridor Widening Project
Working together the West Virginia Department of Transportation and the Maryland Department of Transportation's State Highway Administration widened 5 miles of I-81 between US 11 in West Virginia and MD 63/MD 68 in Williamsport, Washington County, and reconstructed the four bridges within the project limits.
The $105 million project enhanced safety and relieved traffic congestion along the critical I-81 commercial freight corridor across the Potomac River. During the last two decades the traffic volume has doubled to 63,400 vehicles a day – with 28 percent truck traffic using the corridor. By 2035, I-81 traffic volumes are projected to increase to 91,850 vehicles.
Triton Construction, Inc. of St. Albans, West Virginia contracted with Concrete Safety Systems (CSS) to provide the rental safety barrier for the project. Over the course of the multi-year construction schedule, 39,000 LF of J-J Hooks precast concrete safety barrier was deployed to ensure the safety of workers and motorists. CSS delivered  and return the barrier as part of normal service.
CSS's entire fleet of self-aligning J-J Hooks rental barrier is painted reflective white to ensure an extra level of safety regardless of weather conditions or nightfall. Freestanding, bolted and pinned options are available.