Precast concrete barriers are often used to protect potential terrorist targets.
Rental barrier services make concrete usage even easier, faster and more cost effective than before.
Government buildings and military installations
Gate entrances and parking areas
Utility plants and manufacturing facilities
Office and commercial buildings
Public areas and city streets
Arenas, stadiums and entertainment venues
Airports and train stations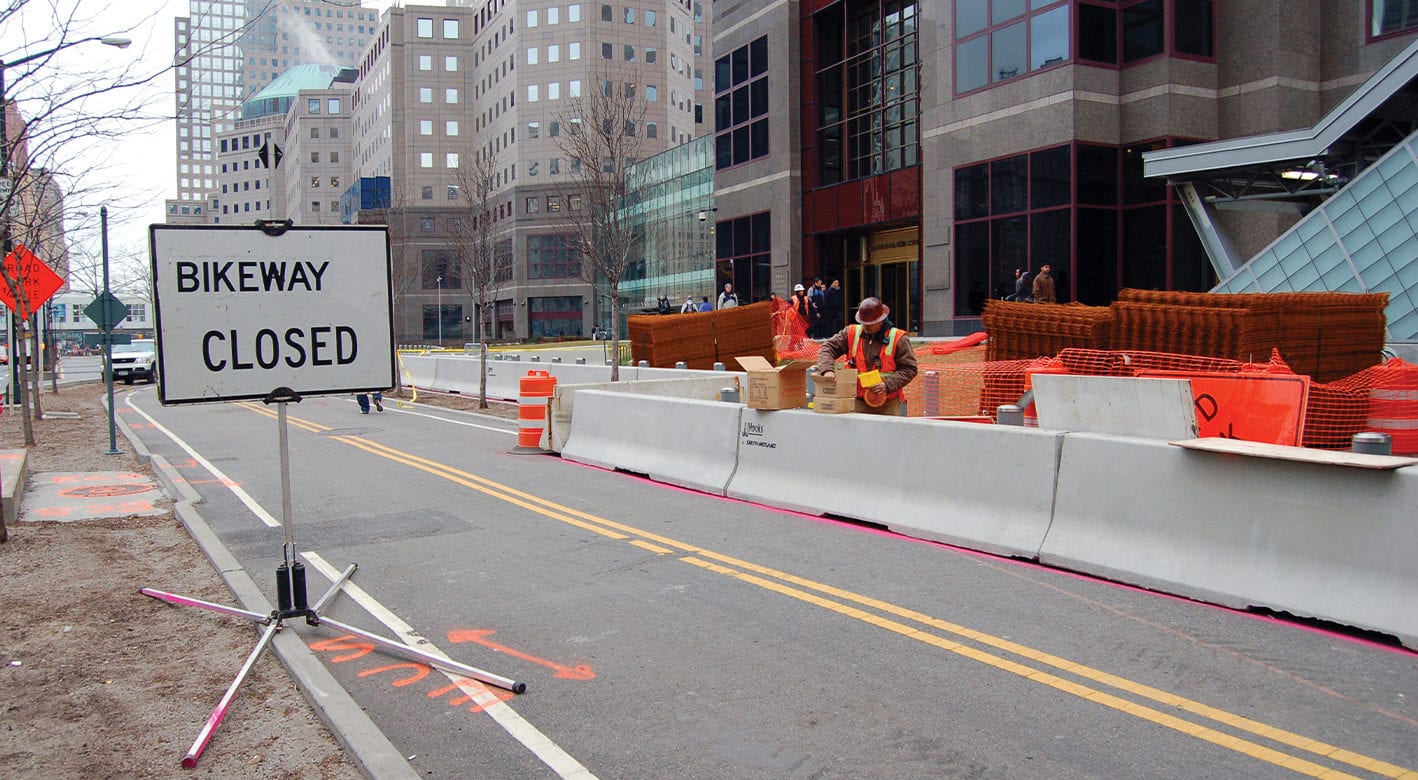 Concrete barriers create a temporary physical security barricade by defining a "setback distance" to fortify high-risk sites and direct traffic flow. They serve as a terrorist deterrent and can prevent vehicular intrusion. Concrete security barriers are the preferred choice for security applications because:
They are steel reinforced, with a minimum of 4,000 psi strength at time of shipment.
They are dense, averaging from 3,500 to 3,700 pounds per cubic yard, which allows for unanchored portable barriers.
Concrete barriers can be quickly repositioned to meet changing needs.
They are extremely cost effective, due to availability, maintenance, effectiveness and speed of installation.