Covid 19 Applications Pedestrian Safety
Project Details
Locations

Tyson's Corner, Fairfax, Warrenton, VA

Owners

Tyson's Virginia, Fairfax, VA, Warrenton, VA

General

J-J Hooks rental barrier and accessories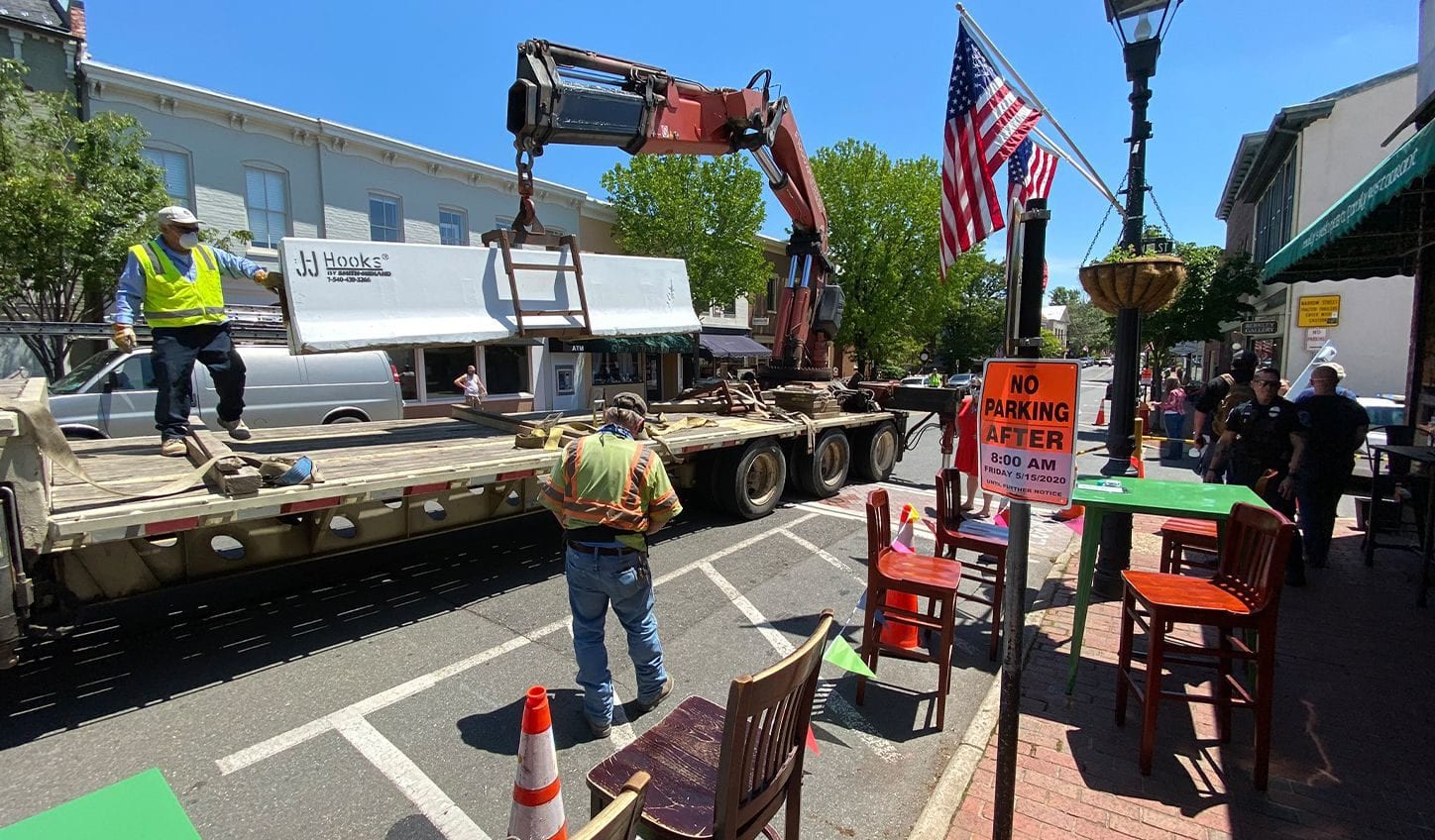 Concrete Safety Systems is Providing Barrier for COVID-19 Related Projects Across Virginia, DC and Maryland
During the pandemic municipalities have looked for new ways to allow their residents to have some normalcy during these abnormal times caused by the coronavirus, Concrete Safety Systems has been called upon to help with solutions.
City and County managers and engineers, and individual business owners have been utilizing CSS's precast concrete rental barrier services to provide safety across a wide range of projects.
In Tyson's Corner along a section of Tyson's Boulevard, one lane was cordoned off with barrier to provide a long, extra wide tree-shaded walking path for nearby community residents. This now allows dog-walks, bike rides and family outings to occur in a place where social distancing is easy to achieve.
Several downtown centers, like Main Street in Warrenton, VA and Downtown Fairfax have used barrier to extend outdoor dining on sidewalks and cordoned off traffic lanes. Individual restaurants have extended patio seating into their parking lots.