Crowd Control Rental Barriers
Gain Control of Your Event
Concrete rental barriers are an excellent solution for controlling vehicular and pedestrian traffic for major events, conferences and concerts. They are also used by security officials to effectively manage large gatherings.
Due to the ease and speed of installation, concrete barriers can be installed overnight and removed immediately after the event. They are also excellent for crowd control.
Crowd control barriers act as a physical and psychological barrier, defining "no access" zones and designating areas in which lines can form. They can prevent vehicular intrusion in high risk zones. Concrete barriers are often used to redirect pedestrian and traffic flows into new patterns.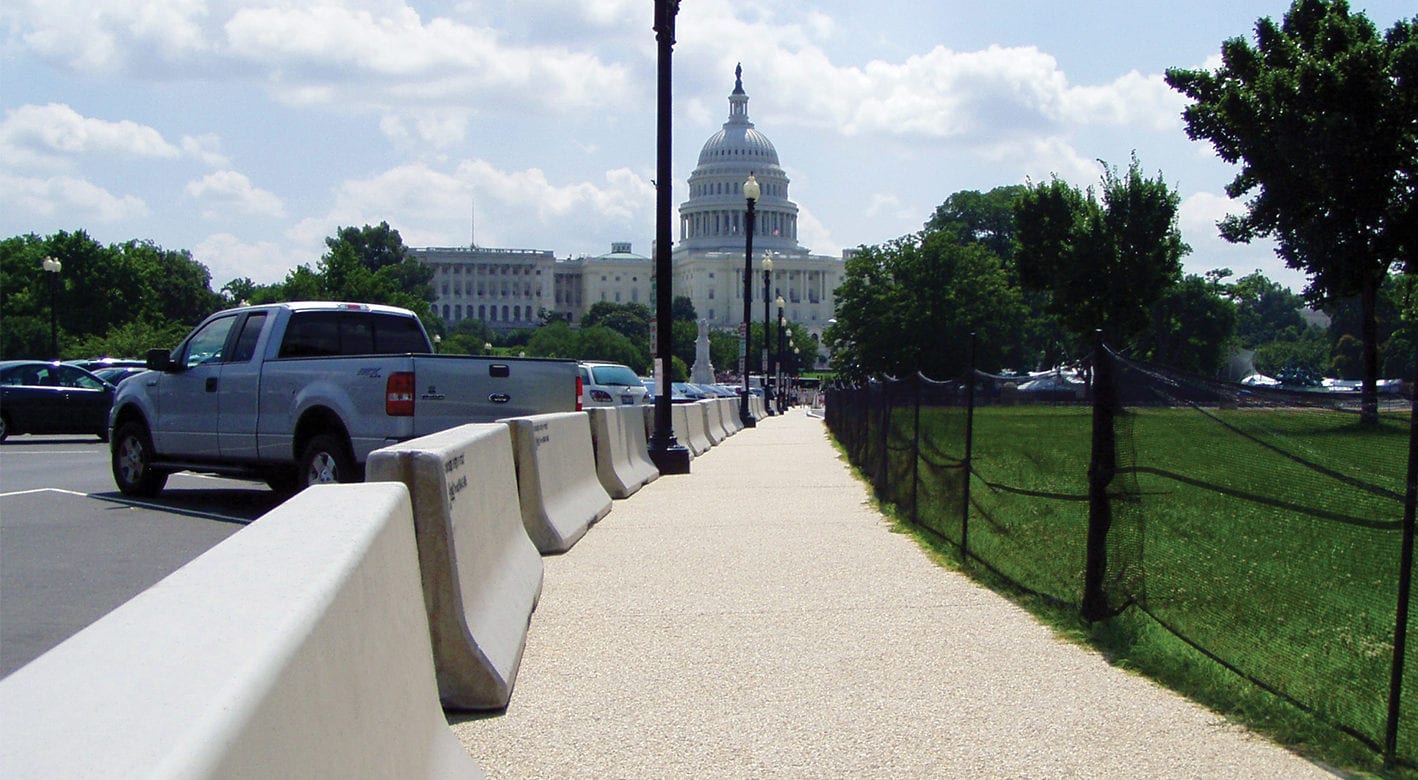 Barriers are most effective when they interlock, creating an impenetrable span. Precast concrete barriers can be modified with a top-mounted fence for heightened security. Concrete security barriers are the preferred choice for crowd control wherever a large gathering is expected because the weight of the barriers means they do not need to be anchored. And because they are free-standing, concrete barriers can be quickly repositioned to meet changing needs. This ease-of-use makes our barriers a cost-effective solution compared with other systems.
Concrete Safety Systems J-J Hooks rental barriers have been used on numerous high-profile events:
Every Presidential Inauguration since 1993
Fourth of July Celebrations in Washington, D.C.
Multiple Republican and Democratic National Conventions
NATO Summits
World Bank Conferences
The Super Bowl