About Concrete Safety Systems
The Barrier Experts
We have been renting safety barrier for construction zones and providing logistics for secured events since 1977. We are experts at barrier logistics and installation and have a proven track record of working with the nation's top contractors and security organizations.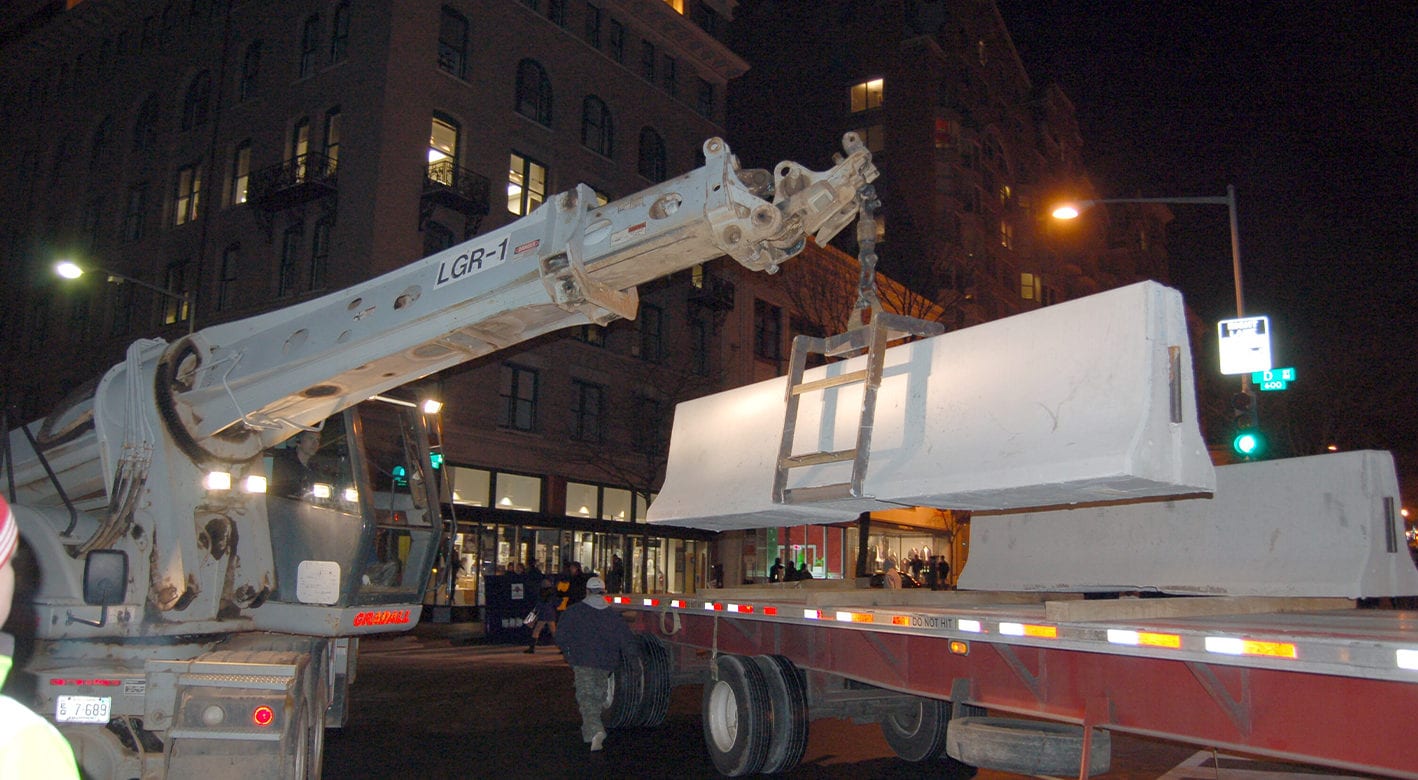 One Call Does It All
Concrete Safety Systems believes in the One-Call-Does-It-All approach. Simply tell us what you need. We'll handle it from there. On construction sites, we work with your project managers to schedule installation, relocation and pick-up based on your daily needs, performing just-in-time to eliminate or reduce traffic and construction team disruptions. For secured applications, our planning team works directly with you to determine exact needs and timing. Our level of detail gets down to the minutia of specified timetables, equipment and team zone responsibilities, and the mapping of each barrier deployment.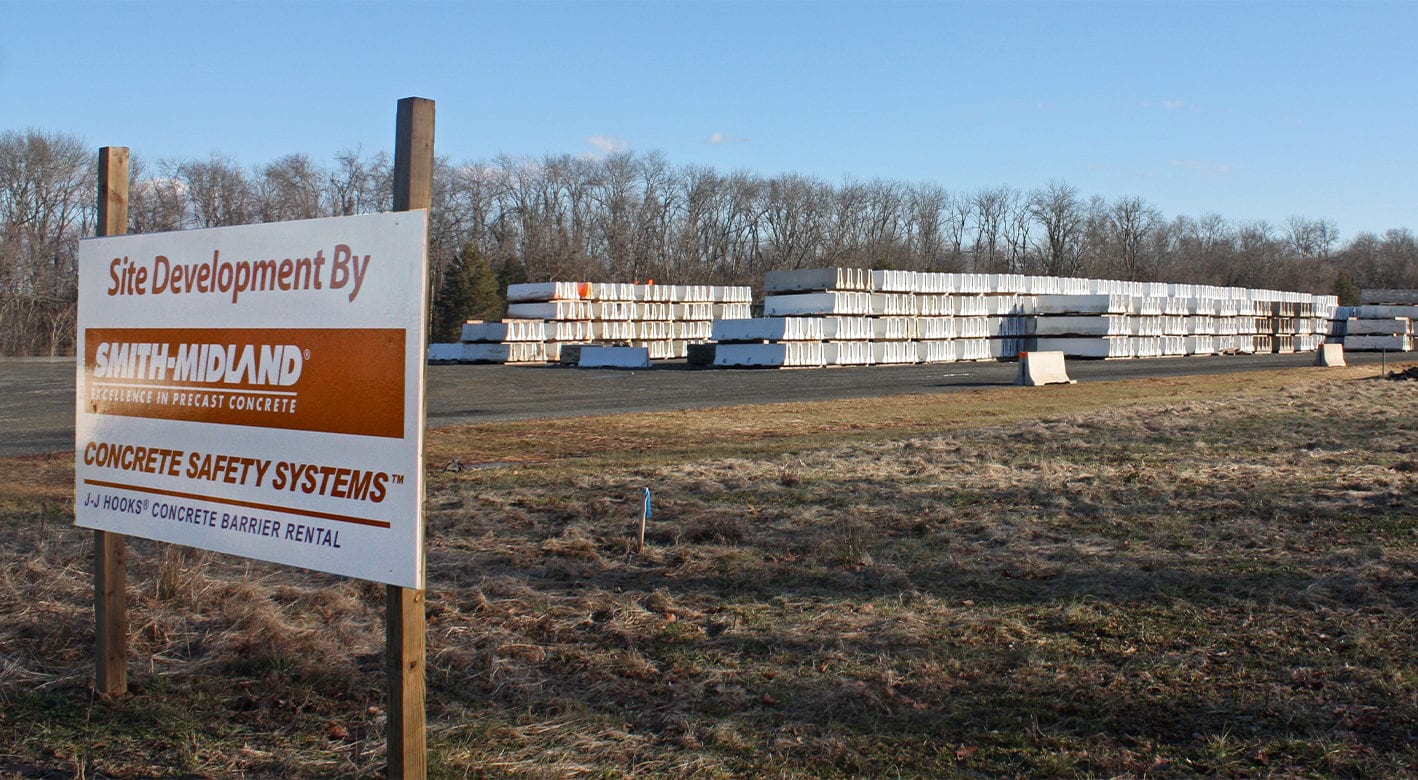 Need Your Barrier Now?
Concrete Safety Systems maintains a large inventory of barrier in multiple yards across the Mid-Atlantic to meet your immediate barrier needs.
Need It Installed Fast?
Typically, two men, one piece of equipment and driver (typically a Gradall) can install over a mile of free-standing J-J Hooks barrier in one shift. Easy installation is one of the major benefits of J-J Hooks – a huge advantage over competing systems.
Pricing Factors
An Economical Solution for your Barrier Needs
The per-foot, per-month concrete barrier rental rates are just a fraction of the price of purchased barrier. Rent on a short-term or long-term basis. Concrete Safety Systems will deliver, set and pick-up barrier. You'll get premium barrier where you want it, when you want it, for as long as you want it with no maintenance or storage fees.
Rental fees are determined by several factors, including length of rental time, quantity and type of barrier required, and project location. Additional costs may include accessories like flashers or attenuators, and accommodation for the barrier to be relocated during the project timeline. Relocation services provide an economical choice, allowing you to rent far less barrier. We'll relocate the barrier as the project progresses geographically.
Going the Extra Mile
Our commitment to be the best in the business can be summed up in one example. We made the business decision to paint our barrier a high-reflective white based on the statistics shown in recent reports and the adoption of the practice by forward thinking states like Delaware. Every new barrier is painted reflective white. When barriers are returned inspected, they are repainted as needed to ensure a highly reflective finish. We take this extra step at no service cost to our customers because we know it will save lives. In the long run, the investment will be a true benefit to our customers and the driving public, building on our reputation as a company that grows because we care about you.
Concrete Safety Systems Service Territories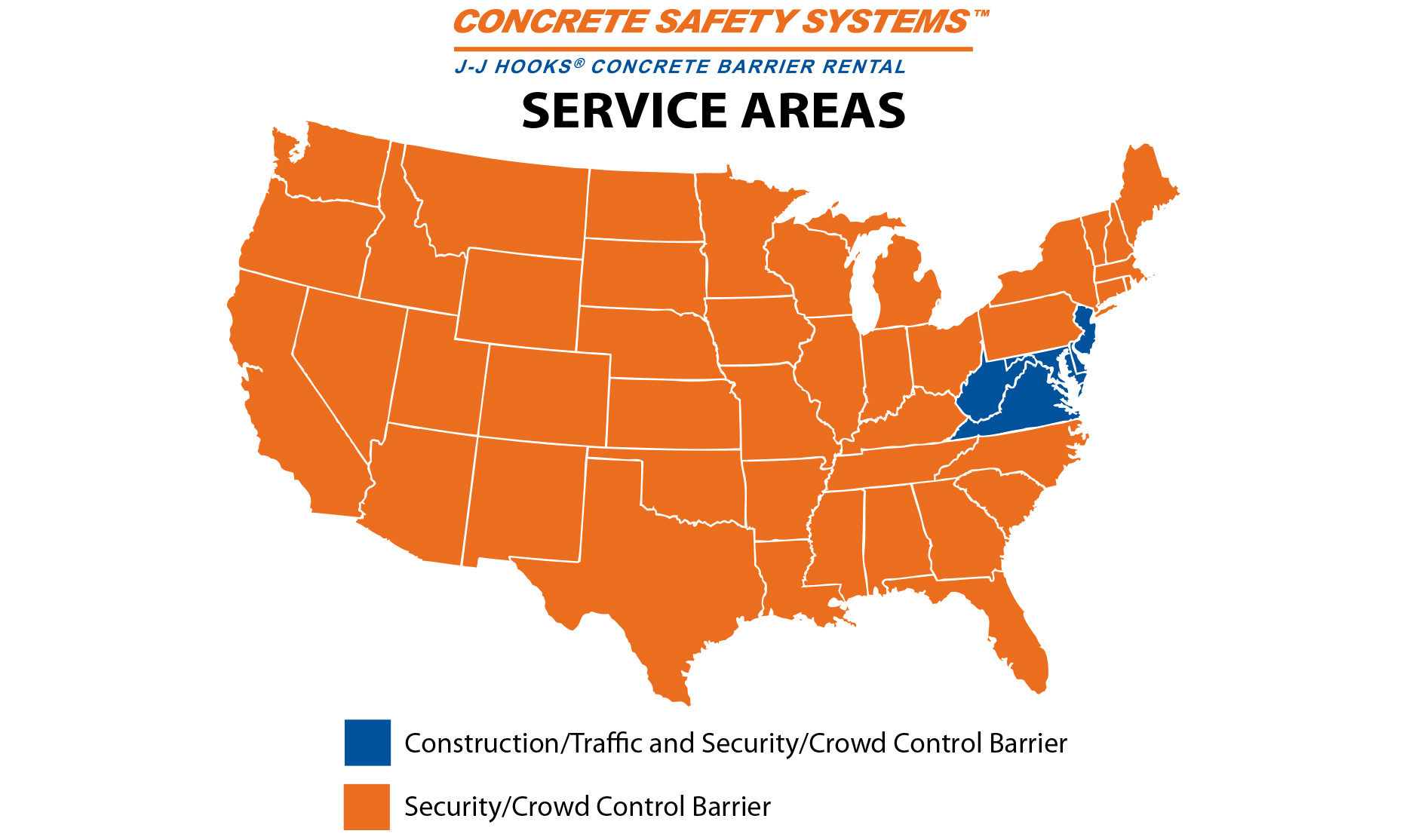 Regional Construction/Traffic Control Service Area
The J-J Hooks Concrete Barrier Connection System is approved for use nationwide and in Concrete Safety Systems regional service area:
Delaware
District of Columbia
Maryland
New Jersey
Virginia
West Virginia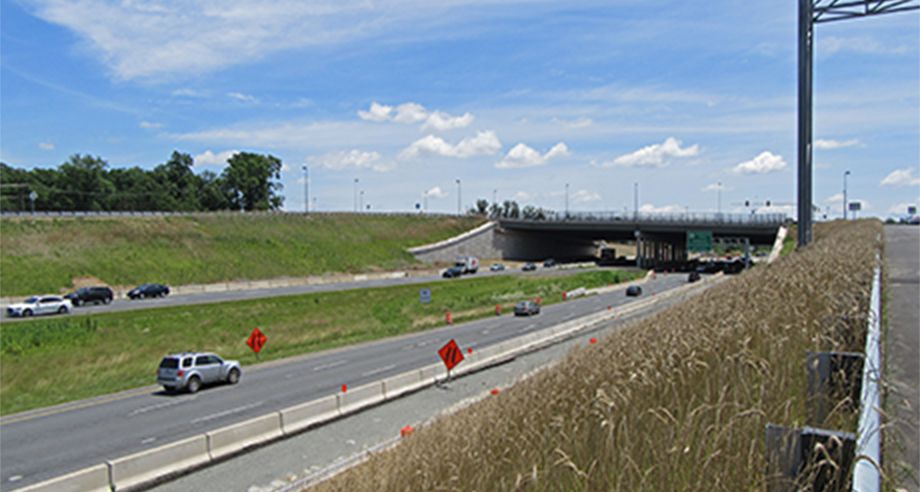 National Security and Crowd Control Service Area
Concrete Safety Systems maintains rental barrier in the Mid-Atlantic region and manages all logistics and barrier subcontracts related to barrier placement for security and crowd control throughout the Continental United States.