No inventory, Handling, Maintenance, Storage or Trucking
We'll handle all your safety barrier needs with full 24/7 delivery, installation, pick-up and return services. We provide all the labor and equipment. Road Construction • Street Closures • Crowd Control • Secured Events
The Advantages Of Renting
Renting Is Better — One Call Does It
Why hassle with your own barrier? Our professional crews handle our MASH crash-tested J-J Hooks barrier quickly. No need for you to worry about capital costs, transportation, logistics, maintenance or storage. We take care of everything.
Short or Long Term Rentals – Per Month, Per Foot
Attenuators, Delineators, Reflectors and Flashers Available
Barrier Relocation Services Available
Check All These Benefits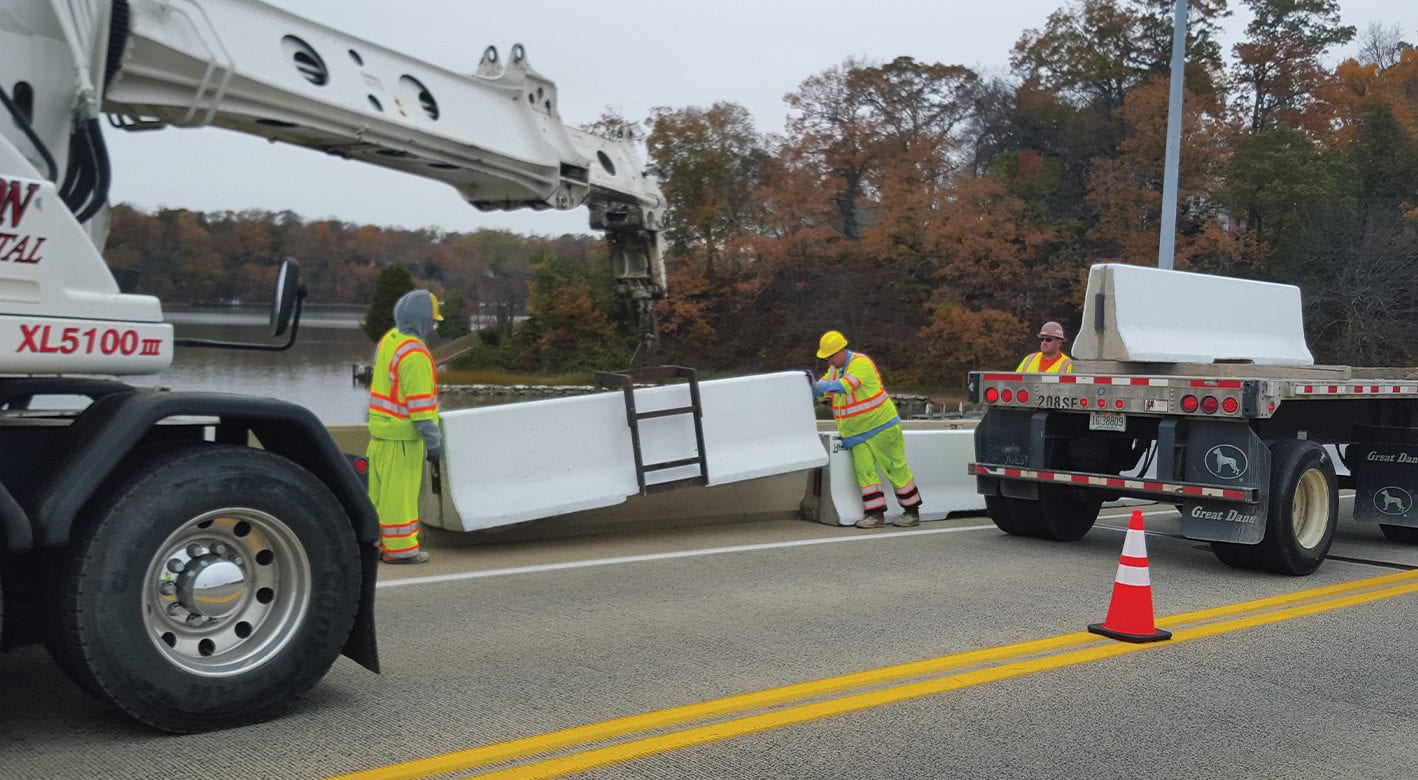 YOU SAID IT!
"Delivery and pick-up were very easy to coordinate and schedule. A simple process from start to finish." CTJ Lippa,
Project Manager,
Dvorak, LLC
We've been doing this for decades. See what your peers think about us.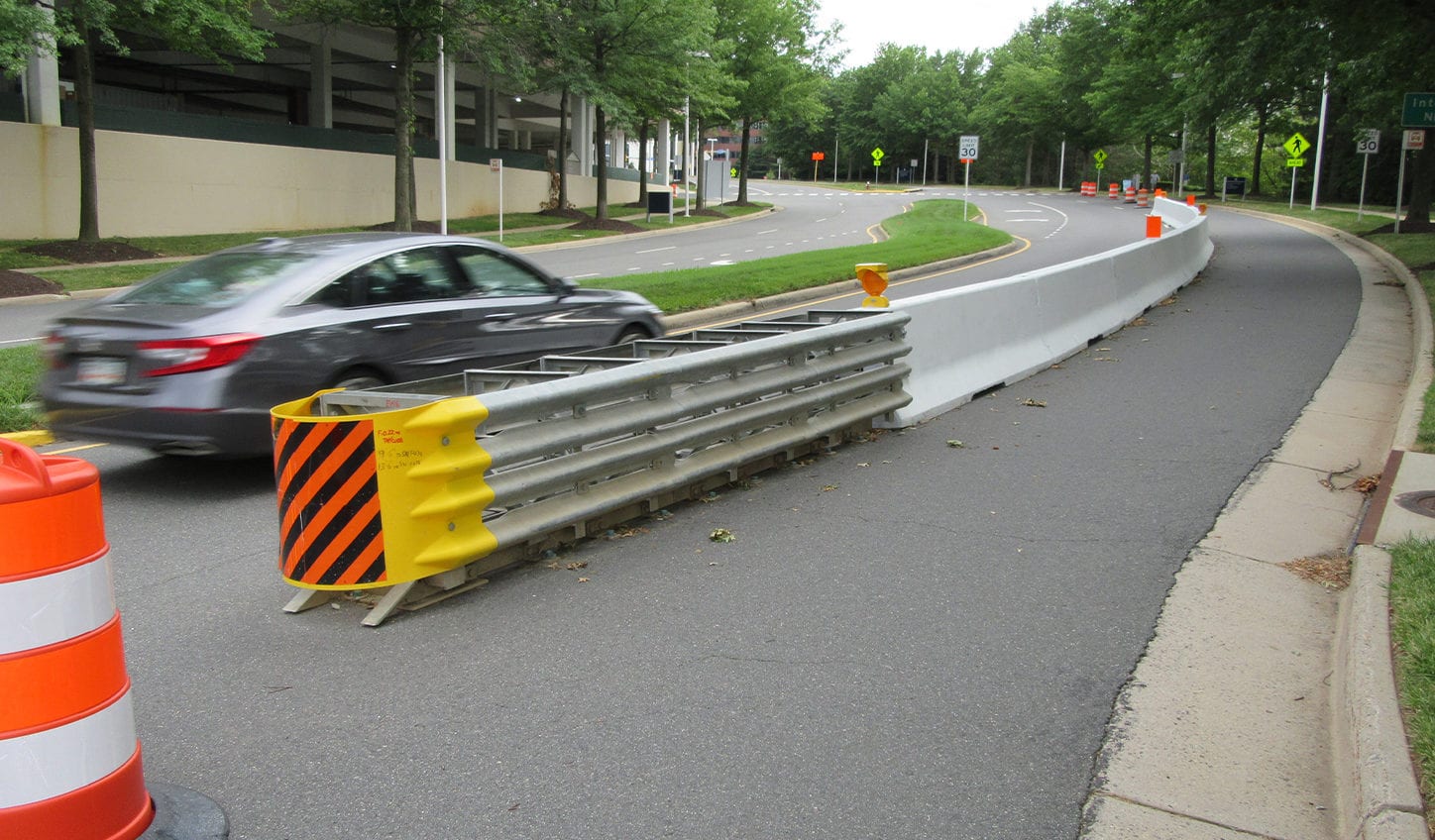 J-J Hooks – A Brand You Can Trust
Specified across North America, J-J Hooks precast concrete barrier is the most economical barrier system, with fast connections, no loose hardware, and easy installation with rapid reconfiguration. More than 15 million LF have been produced worldwide.
Fastest Setting Times Available – 2 men + 1 Gradall + 8 hours = 6,000 feet installed
Lowest Installation Costs of Any System
MASH Crash Tested and Approved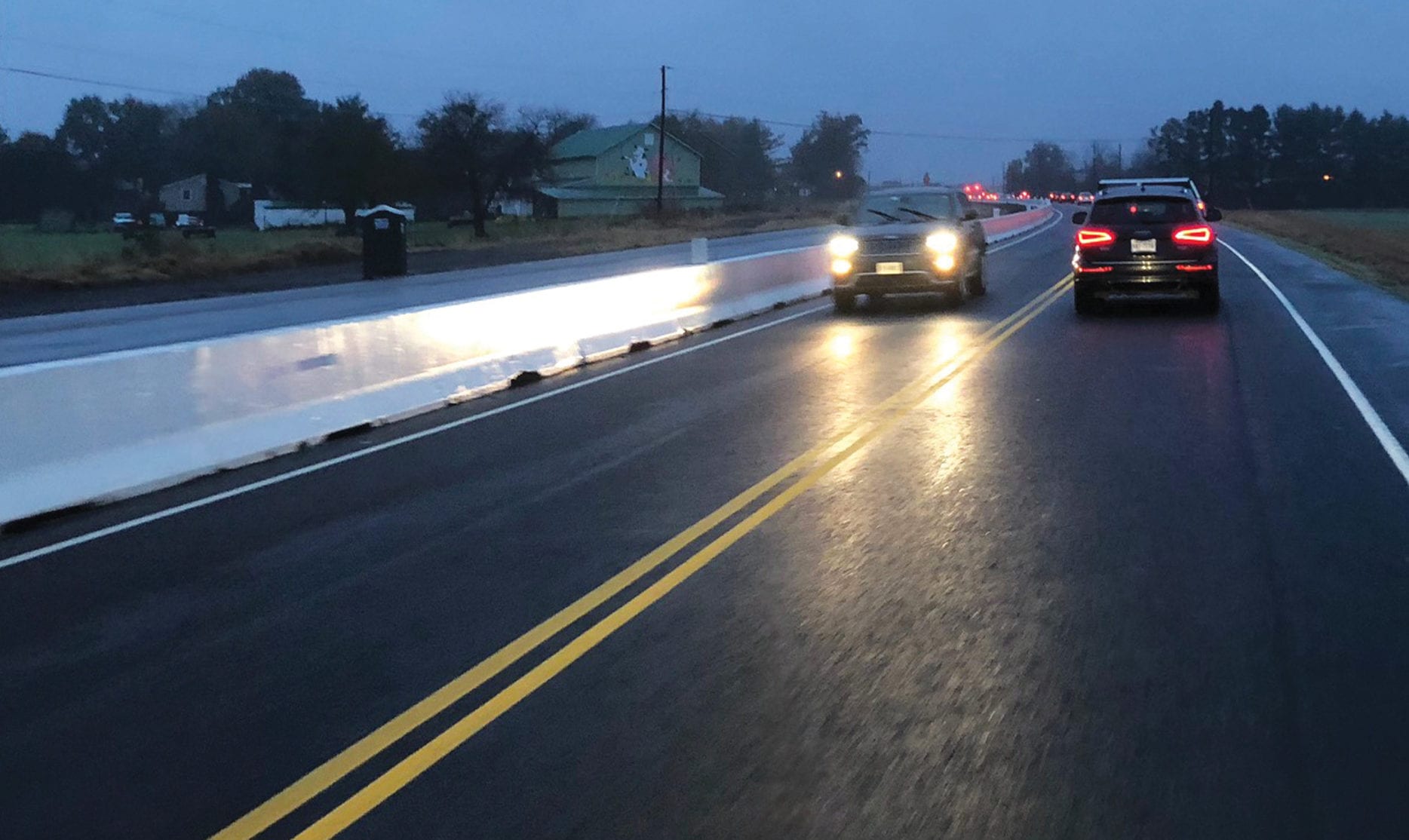 WHY WHITE PAINTED BARRIER?
It's all about safety. White-painted barrier is easier to see in low visibility situations, protecting your work crews and enabling travelers and pedestrians to move safely.